bediening | yorcom
Meer over Bediening | randapperatuur
Het toetsenbord van een computer is het apparaat waarmee met de hand gegevens ingevoerd kunnen worden. Het wordt ook wel met de Engelse term keyboard aangeduid.

Een muis is een aanwijsapparaatje (hardware) dat aan een computer wordt gekoppeld om de positie van een cursor op het beeldscherm met een handbeweging te besturen. Daarnaast is er minimaal één drukknop aanwezig. Vanwege de gelijkenis van het apparaatje met het gelijknamige dier kreeg het de naam mouse, wat in veel talen vertaald werd.

De tekenpen is geschikt voor alle mobiele apparaten met een aanraakscherm zoals de iPad, iPhone en alle andere touch screen toestellen. Kenmerken: - Onmi-directionele punt voorkomt krassen of vlekken - Geschikt voor links en rechtshandige gebruikers - Handige clip voor bevestiging aan riem, zak of beschermhoes - Meer comfort en controle bij het invoeren van gegevens

Alle produkten van Yorcom Computers B.V.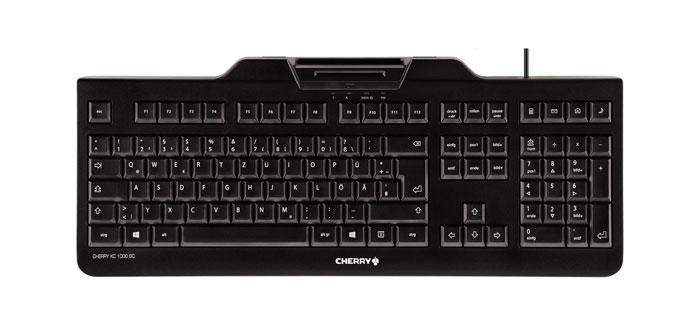 Lasting reliability. Timeless elegance. Intelligent concept. CHERRY KC 1000 SC combines the benefits of a classic CHERRY office keyboard with the security-related requirements of a security keyboard.

EUR: 39.95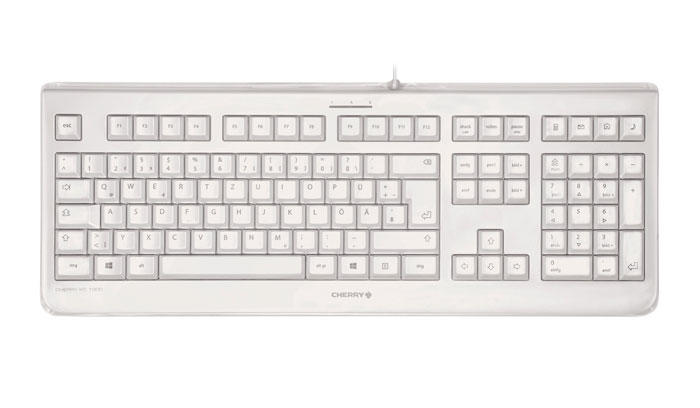 CHERRY KC 1068 meets the requirements of IP 68 protection class and is protected against dust, dirt and liquids. It provides CHERRY quality in design, reliability and function for all hygiene-critical areas.

EUR: 65.00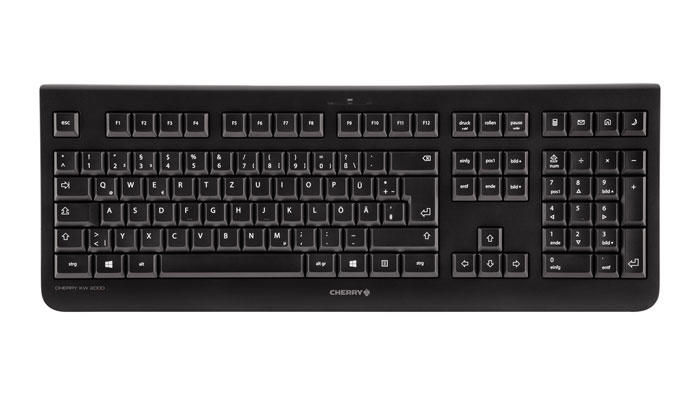 The CHERRY KW 2000 is the ideal keyboard for every workplace. No more annoying cable and keyboard noise - instead a modern flat design with a high level of reliability at an outstanding price/performance ratio.

EUR: 17.50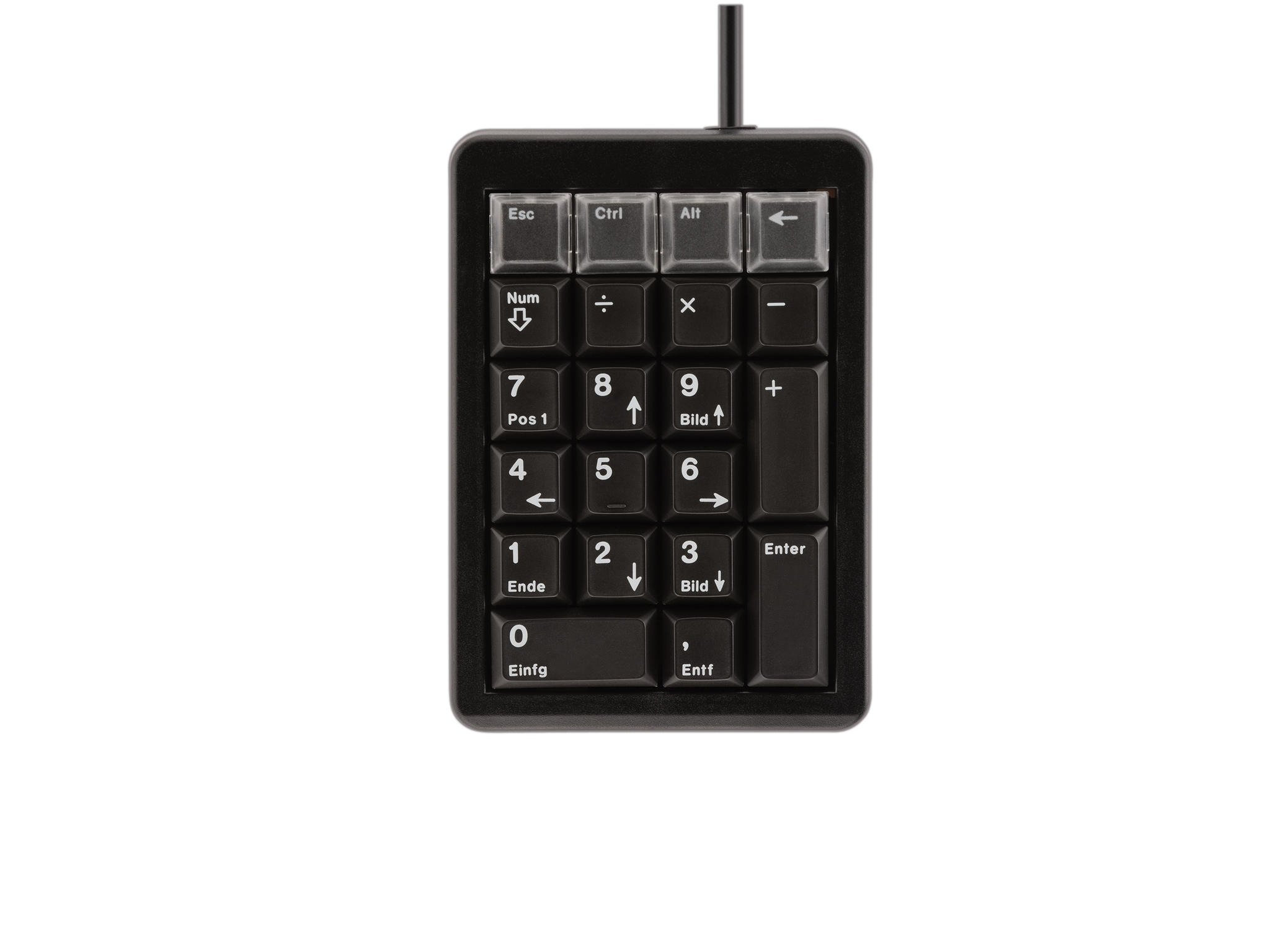 Whether for numerical inputs, controls or for frequent number entry - the programmable keyboard is the ideal accessory for notebooks. All keys can be user-defined with up to 24
characters per key.

EUR: 49.95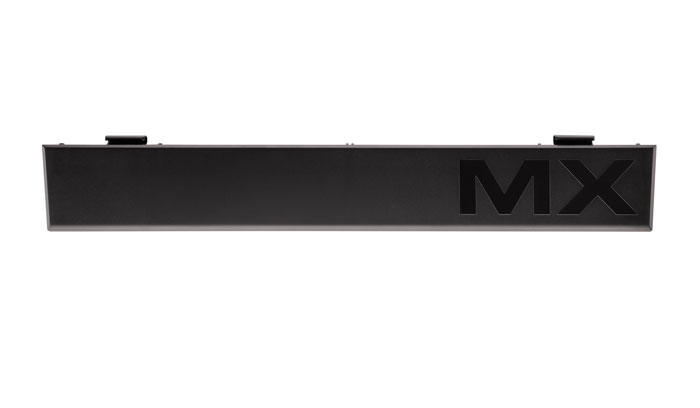 CHERRY Palmrest is made of high-quality plastic and optimises the ergonomic CHERRY MX Board 2.0 and 3.0 keyboards as well as supporting the natural position of the hand.

- Original accessory for the CHERRY MX Board 2.0 and 3.

EUR: 11.95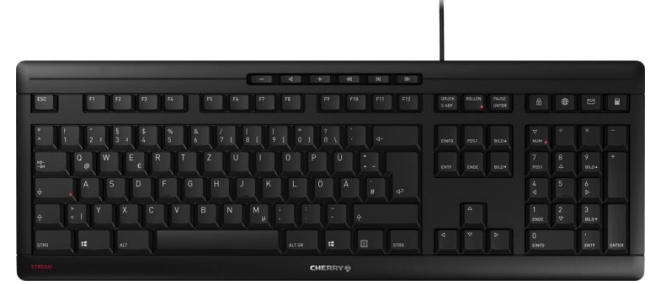 CHERRY STREAM - the classic
CHERRY stands for the highest standards of reliability, durability and an incomparable typing feel. The CHERRY STREAM KEYBOARD improves what millions of satisfied users already appreciated in its predecessor.

EUR: 32.50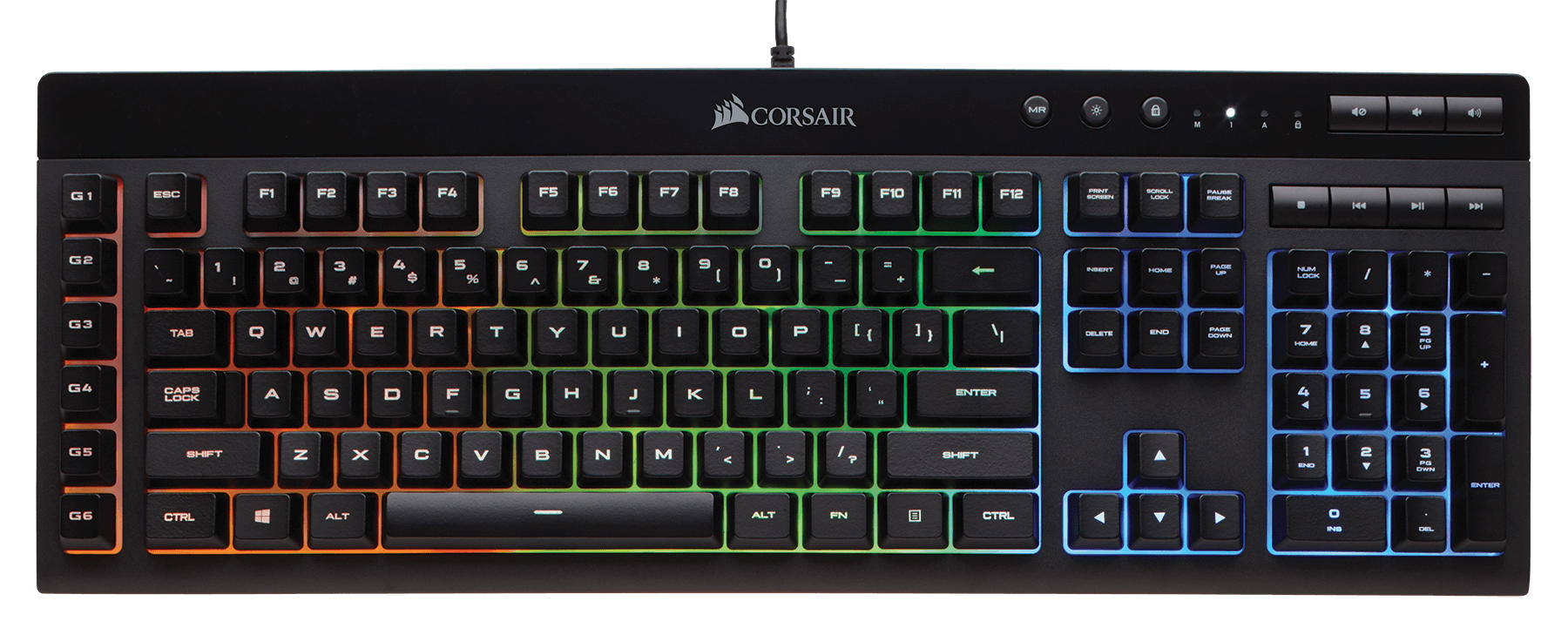 CUSTOMIZATION, CONTROL AND READY TO GAME
Intuitive RGB backlighting modes, 6 dedicated macro keys, multi-key anti-ghosting and media controls provide the customization and control essential for victory.

EUR: 64.95
MECHANICAL PRECISION. COMPACT DESIGN.
The CORSAIR K63 features a tenkeyless design and CHERRY MX Red mechanical keyswitches for ultimate performance.

EUR: 95.00
The Play PL3310 Gaming Keyboard is a robust metal gaming keyboard with 3 area-colour able illumination breathing effect. A solid gamers keyboard for hours of excellent gaming experience. The Windows lock key disables the Windows key during gaming.

EUR: 29.00